What to expect from your session...
Newborn Sessions
The studio is a safe, welcoming environment and is fully stocked with props, hats, tiebacks, wraps, and all the necessities for a newborn session, carefully selected from top prop vendors all around the world. I am certified through the Accredited Professional Newborn Photographers International association and have received my safety certification to work with and photograph newborns. I have 12 years of experience handling newborns and the safety of your tiny human is my top priority. Great attention is paid to every detail in every image.

My studio is located in The Factory Creative Businesses building on Adelaide Street in London, Ontario. There is lots of free parking available. Parents are able to relax in a comfortable area, located in the same space where the photographer works with the baby. A tv area is in the same area for siblings who may come along for the session.

Newborn sessions are best done within 5-15 days after your baby is born (if you are finding me after this time frame, no worries – I have great luck with babies up to 8 weeks old!). At this age, they are still sleepy and we can get those tiny curled-up poses and maybe some of those sweet little smiles! Prior to your session, we will have a brief consult to plan your session, and to make sure it curated perfectly for you. You will also be provided with a package to prepare you for the session.

When you come to my studio, you can be reassured that I have taken all the necessary safety and health precautions to keep you and your family protected.
Would you like to chat about planning your session? Feel free to send me message!
creativeinspirations@live.ca or call (519) 282-7108. I would love to hear from you!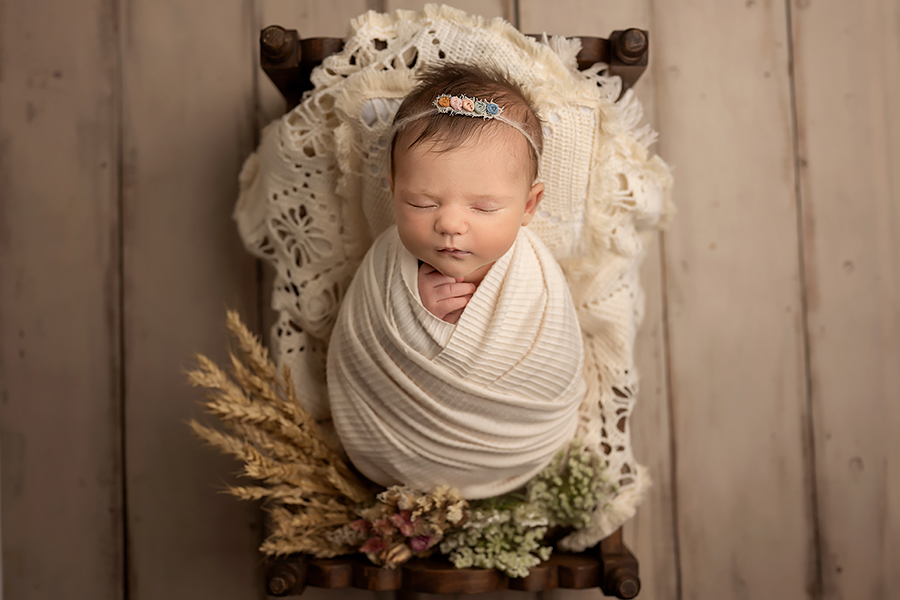 Milestone and Children Sessions
Whether you choose to have your child's photos taken in my studio or outdoors, you can be sure his or her personality will be captured perfectly. Much attention is paid to every detail, and access to my client closet and props is always complimentary! The studio offers a large selection of outfits for boys and girls, as well as props and florals.
(Please add $25/child if bringing more than one child – twins excluded from this additional fee.)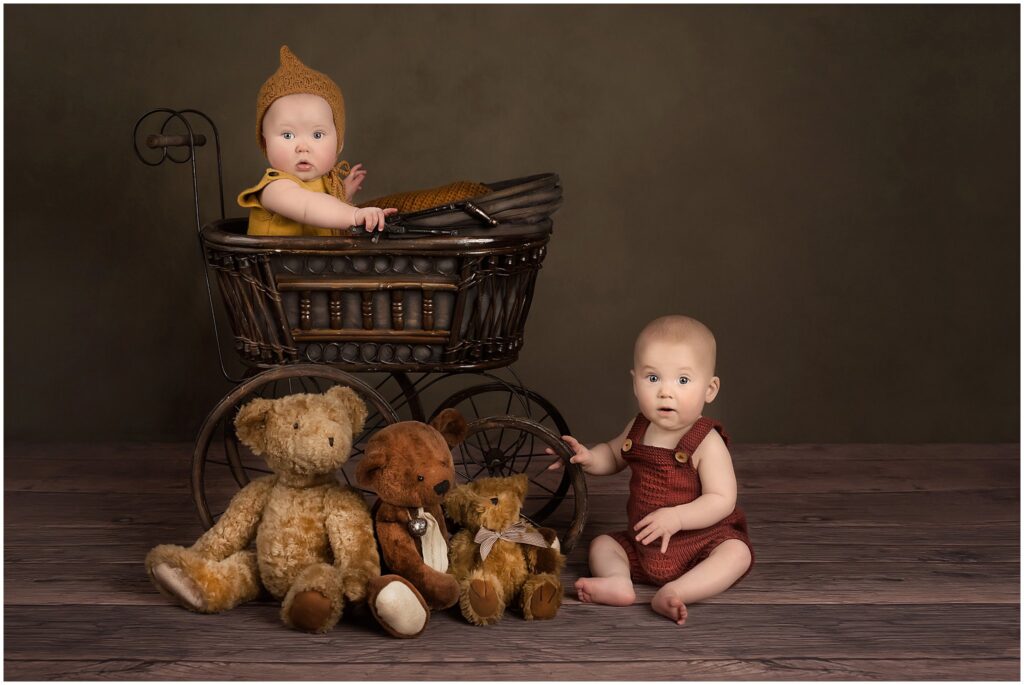 Maternity Sessions
The studio offers a large selection of gowns that clients may borrow for their maternity session. Gowns are available in a variety of sizes, styles, and colours, and clients have the opportunity to see a catalogue of gowns in use prior to the session.