Abir – The Milestone Session
Baby Milestone Photography in London Ontario
I was so excited to welcome Abir and his family back in my studio for these milestone photos! Once a baby starts to sit, it is so fun to capture their developmental stages! Last November I had the pleasure of capturing him at 6 weeks old, and it was so great to see how much he had grown. It was so nice to see he still had his big beautiful cheeks! And just like his newborn photo session, he was so content and fun to work with. During his newborn session, I used the little bed and bucket so I made sure to incorporate them again in this session. I already can't wait to see him come back for his first birthday photos!
My studio offers a huge client closet and a very large collection of props for milestone photography, and it is always so fun to pull things together prior to these sessions. I absolutely love coordinating sets and I'm always excited to show families as they arrive. That being said, the client has the final say, and I am always happy to switch things around if requested!
Capturing these milestones during baby's first year is so important, as these tiny humans change and grow so fast. I would be so happy to welcome you to my creative studio…. Give them something to look back on, and to pass on to future generations.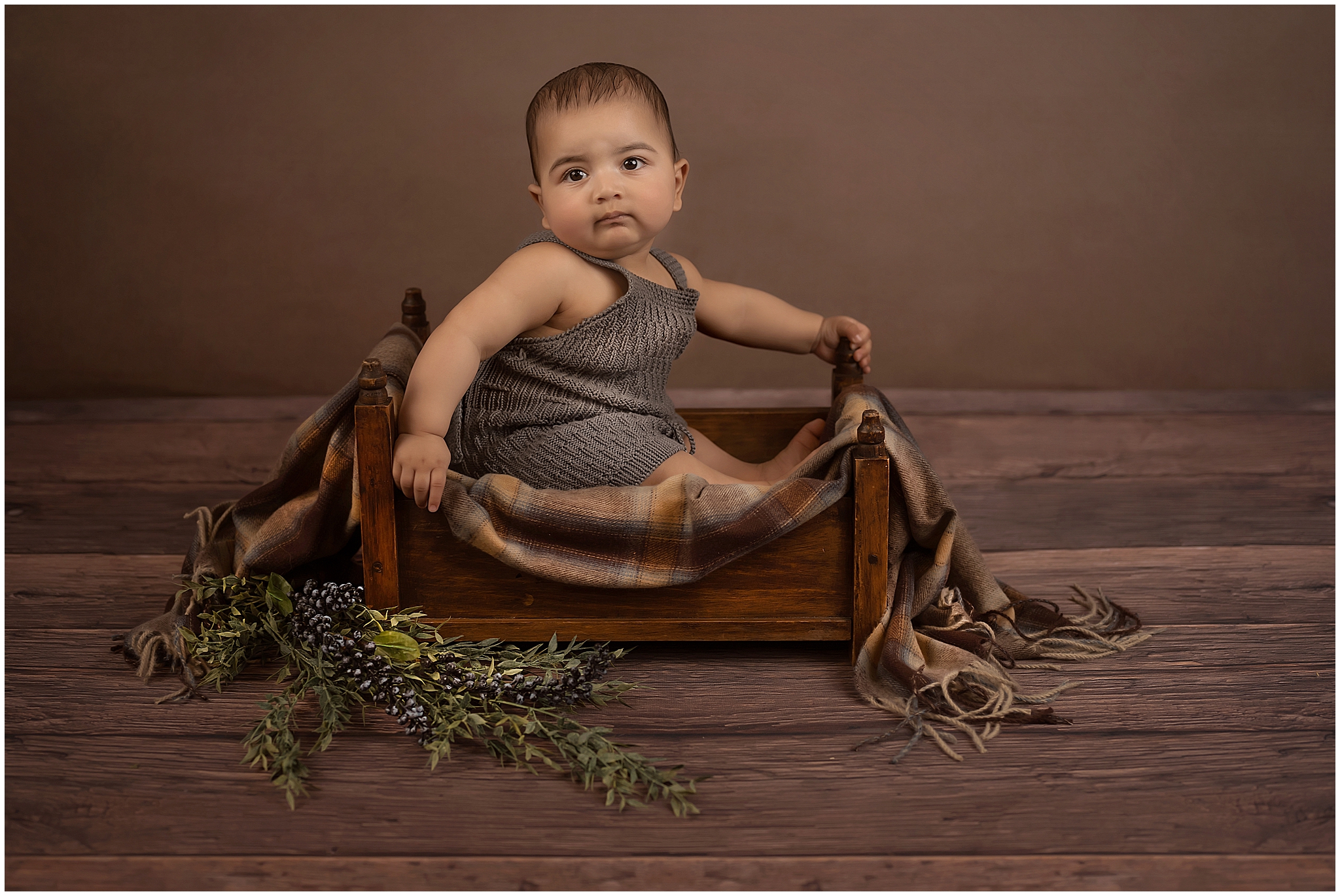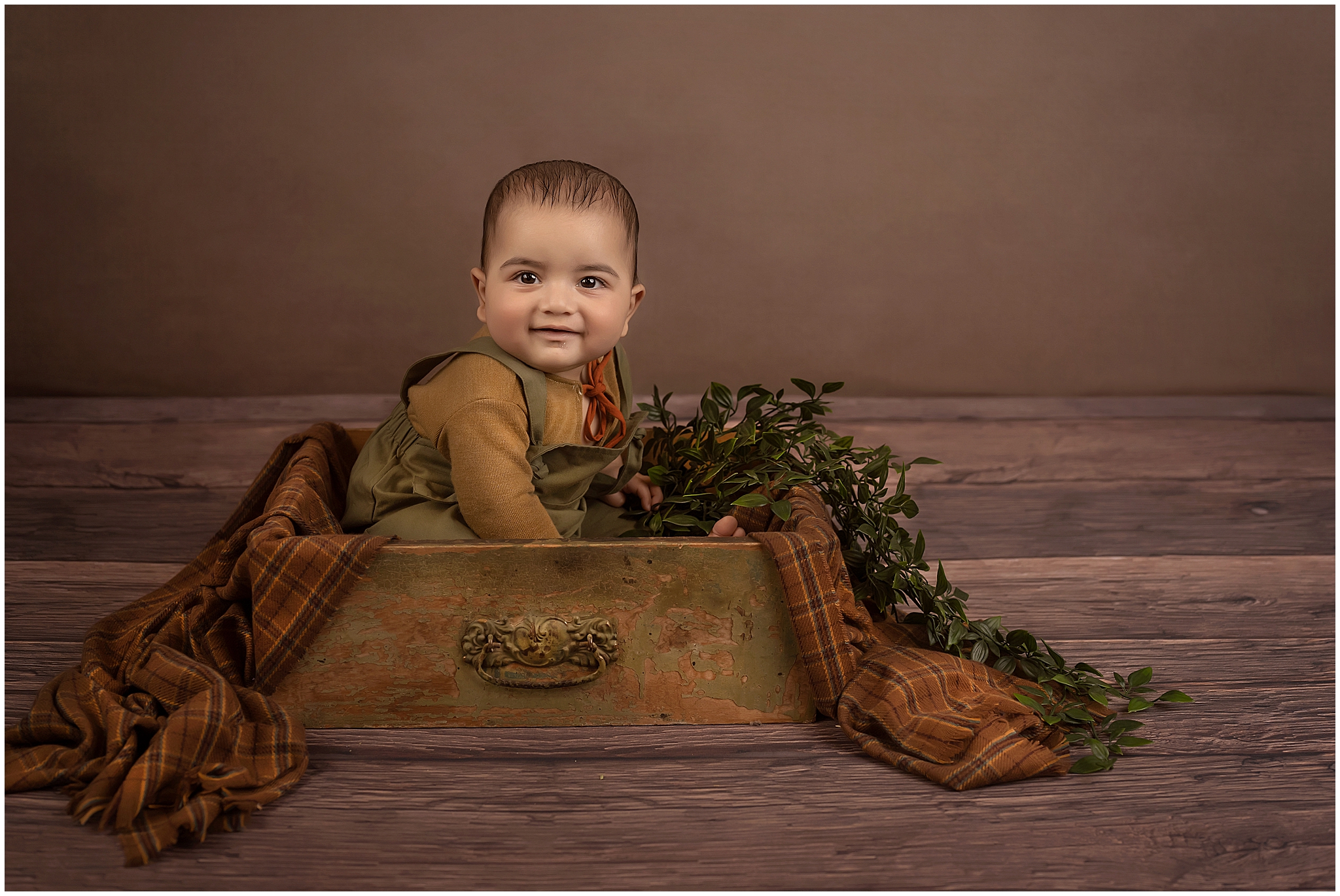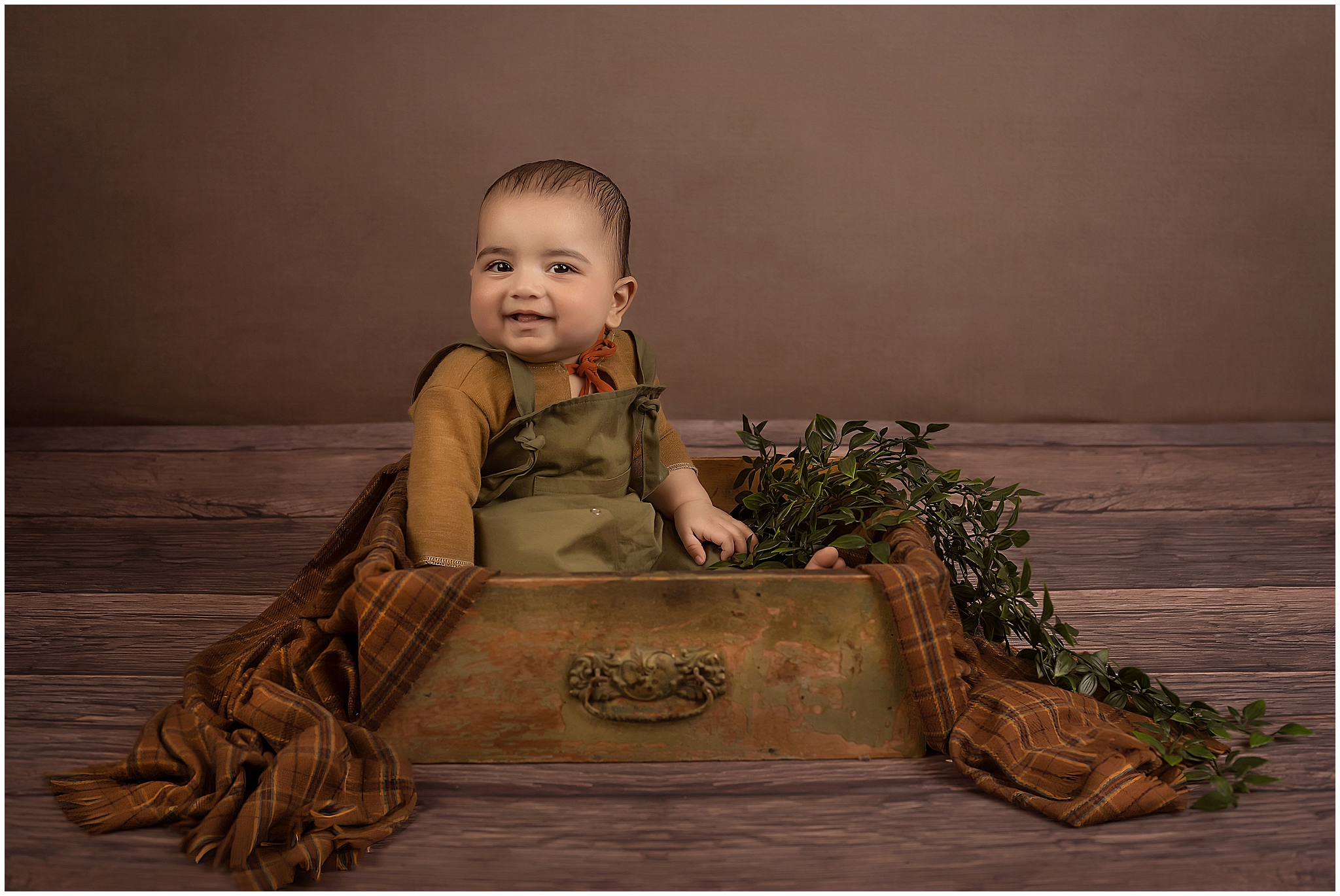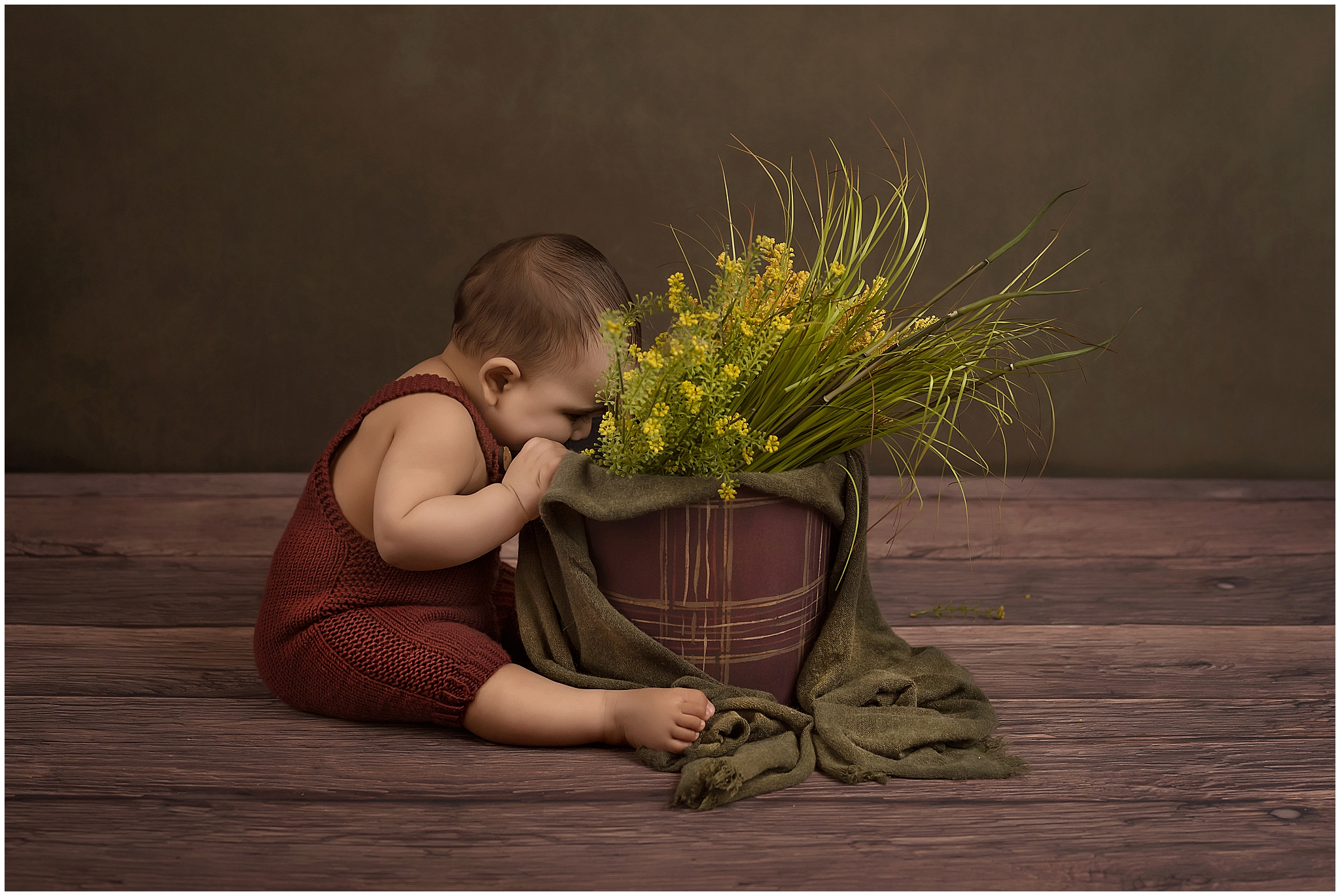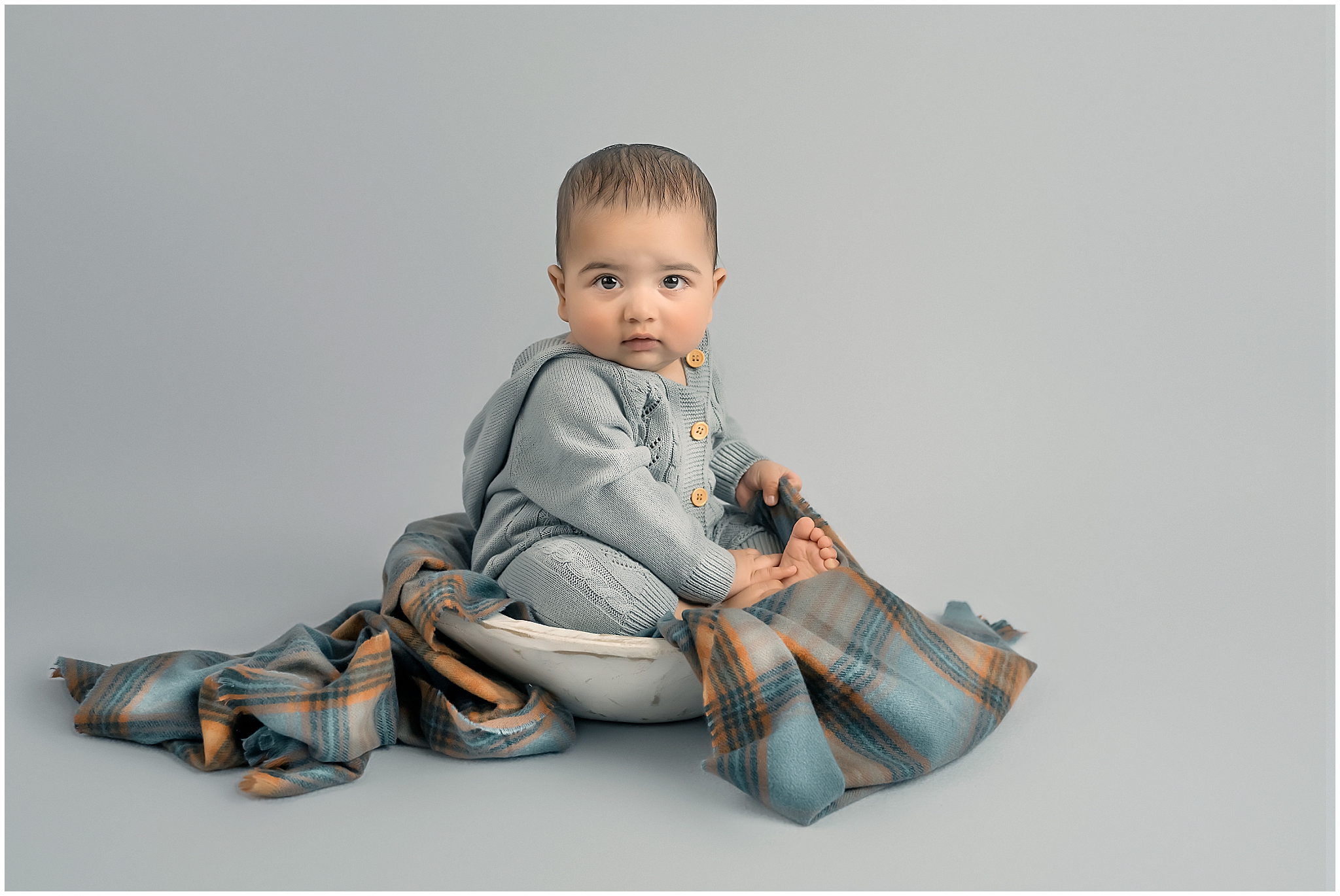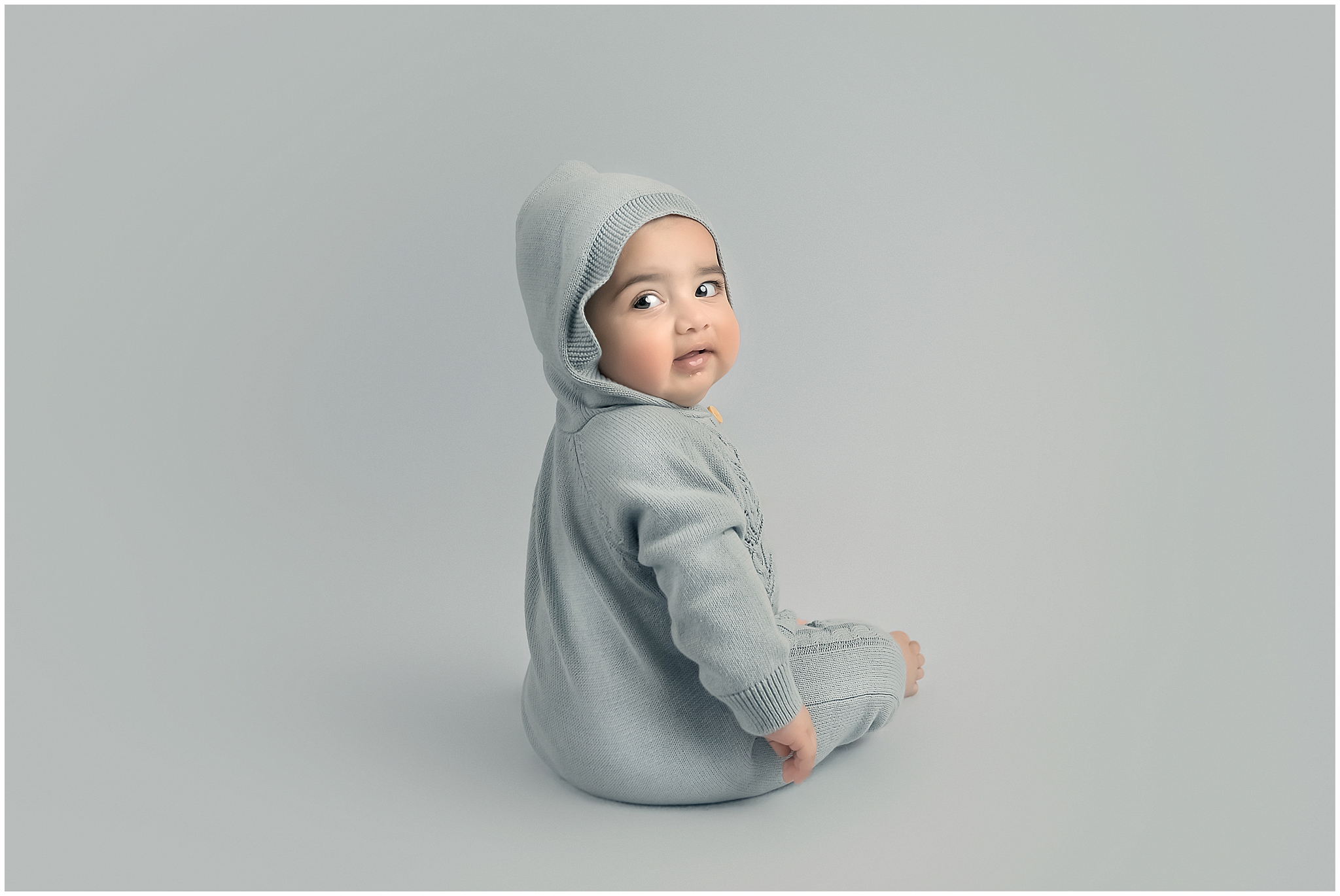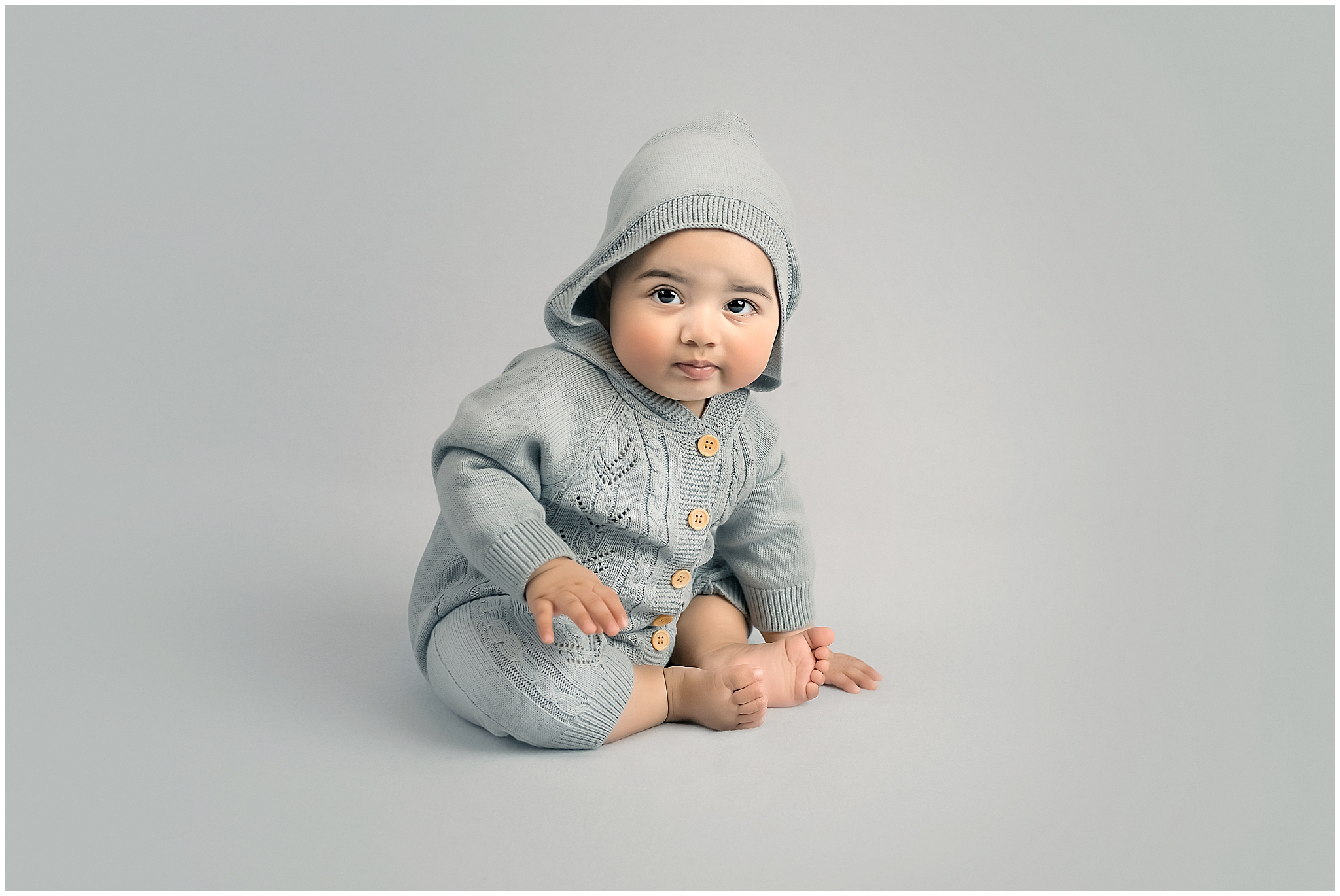 I have my accreditation to work with children through APNPI
Want to see Daniel's first birthday photos? Have a look here: Daniel's 1st Birthday Photos
Follow me on Facebook
Follow me on Instagram
Anita Windsor is safety certified and accredited through APNPI, and has won multiple international awards. She has been a newborn and child photographer since 2010.
Baby photography; Newborn photography; Family photography; Baby milestones; Portrait photography