Daniel – The First Birthday Session
First Birthday Photos in London Ontario
Sweet little Daniel came all the way from the Owen Sound/Meaford area to visit me for his first birthday photos! I was so honoured to take his newborn photos last year, and was thrilled when I was asked to capture these ones too! Daniel has the best little smile!
I always try to pull some of the same props used during the newborn session for the milestone sessions, so that we can see just how much a baby has changed and grown. And because I did both Ruby's and Daniel's newborn photos, I was able to incorporate those into some of these images. I have so much fun pulling these together!
Big sister Ruby also made appearances in these images – what a great little model she is every time! I adore these two sweet faces.
Instead of cake, we opted for donuts for Daniel! He dug into them fiercely, as Ruby sat by my side, just waiting for me to say "get in there" for her chance at a donut! Can't you just picture it?
Would you like to book a milestone or birthday session for your sweet little one? I have an endless supply of props, outfits and ideas, and I would love to plan a session with you! You can choose to have a cake, donuts, fruit…let's use our imaginations.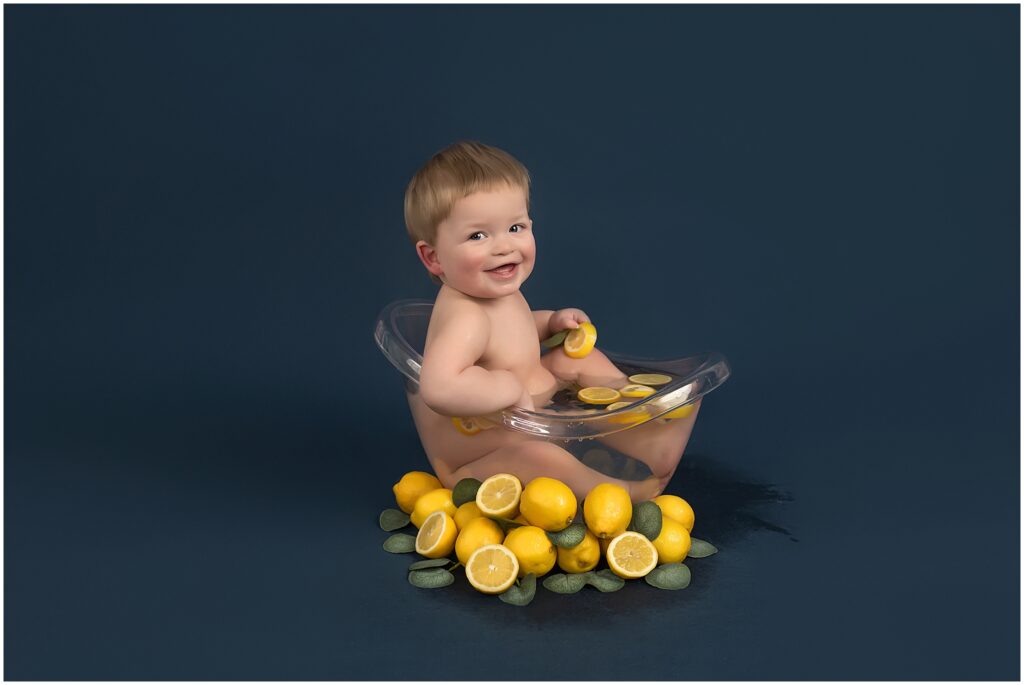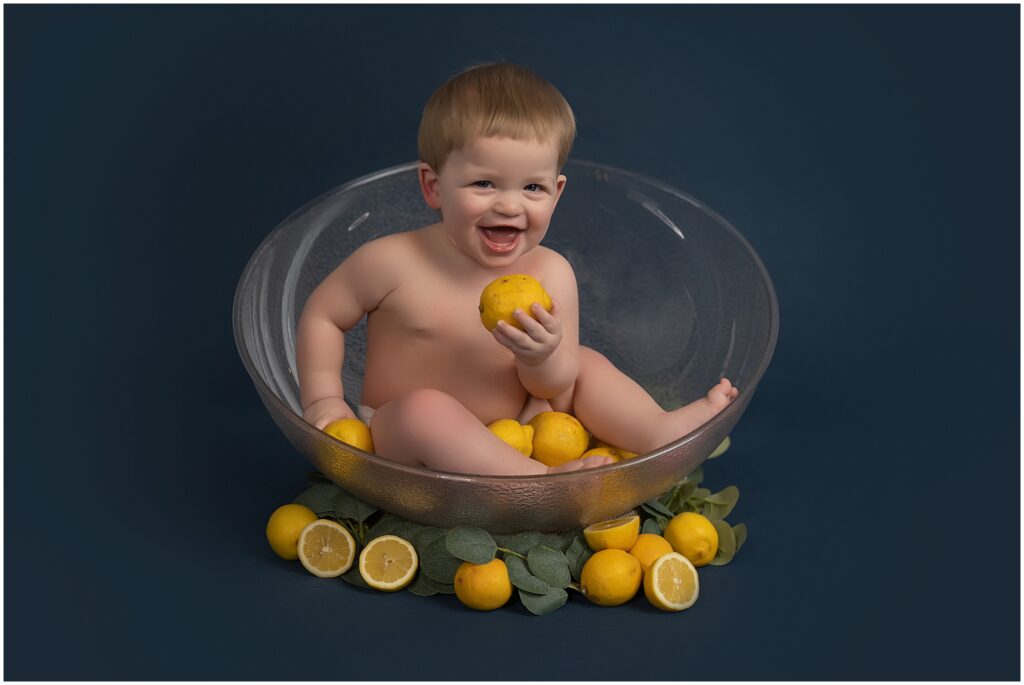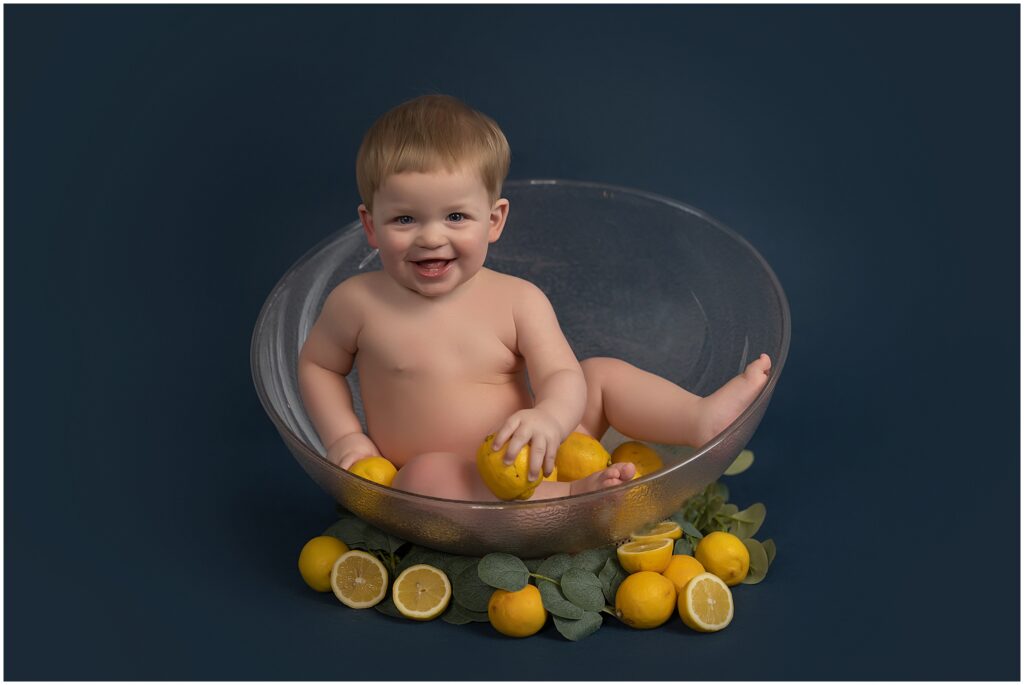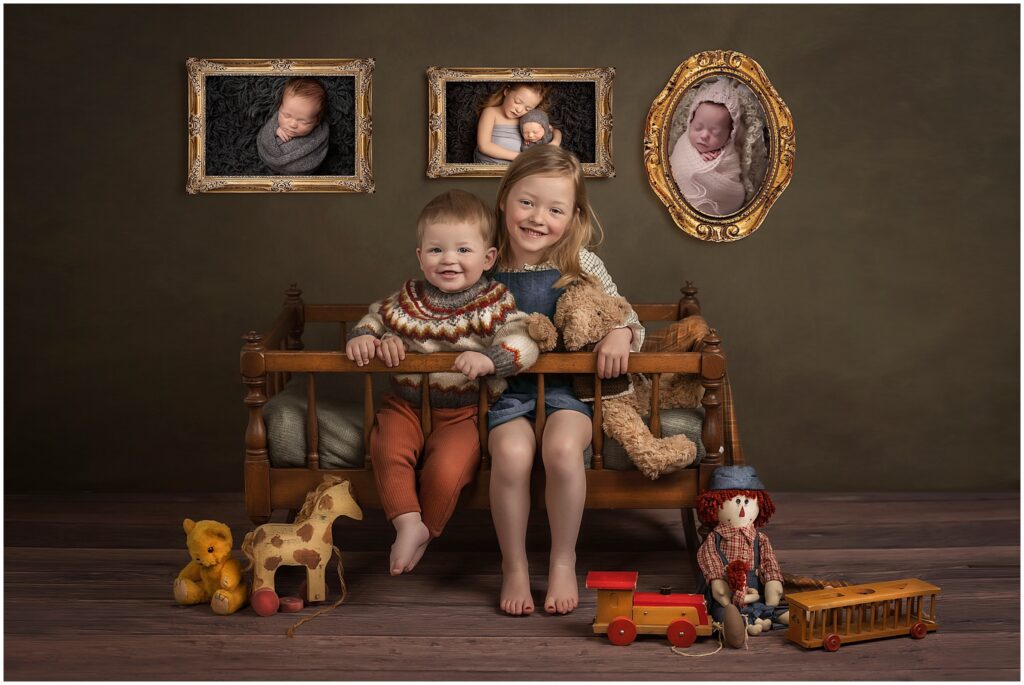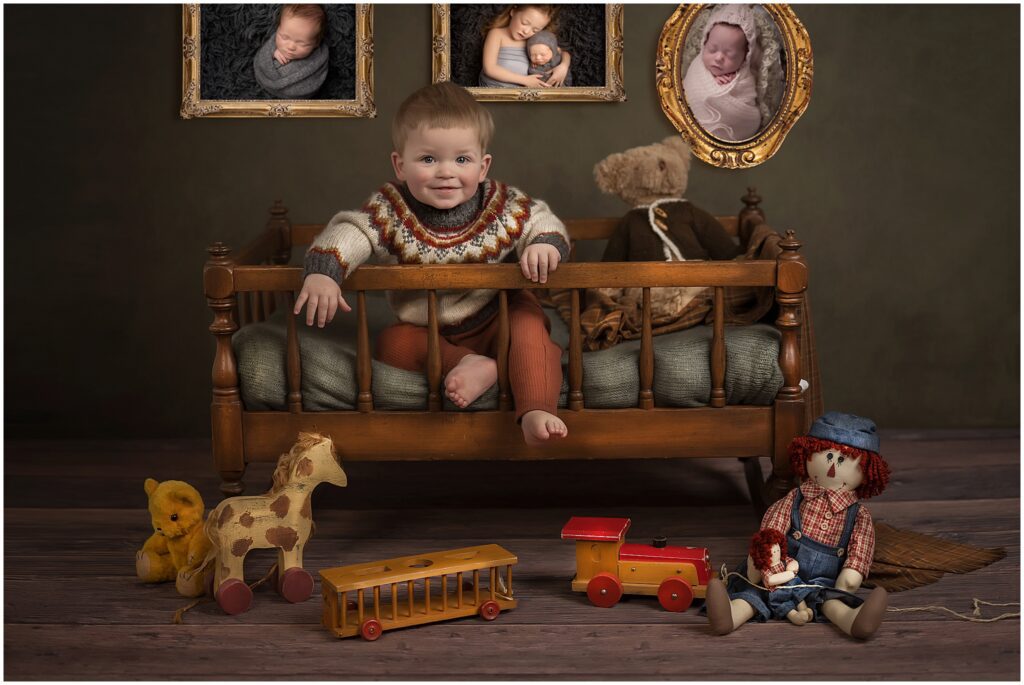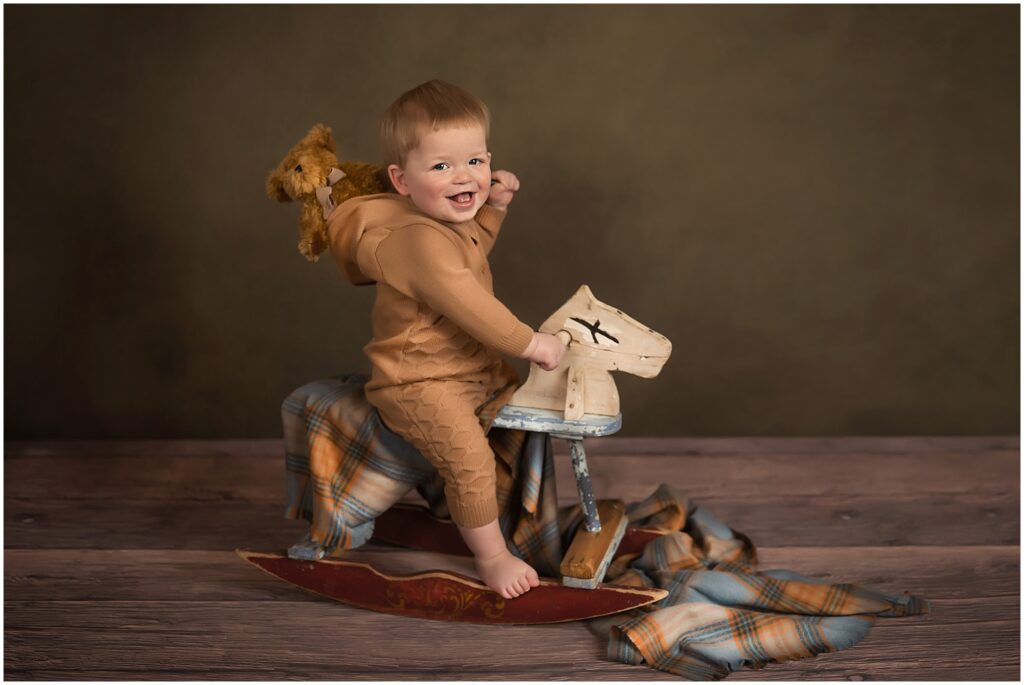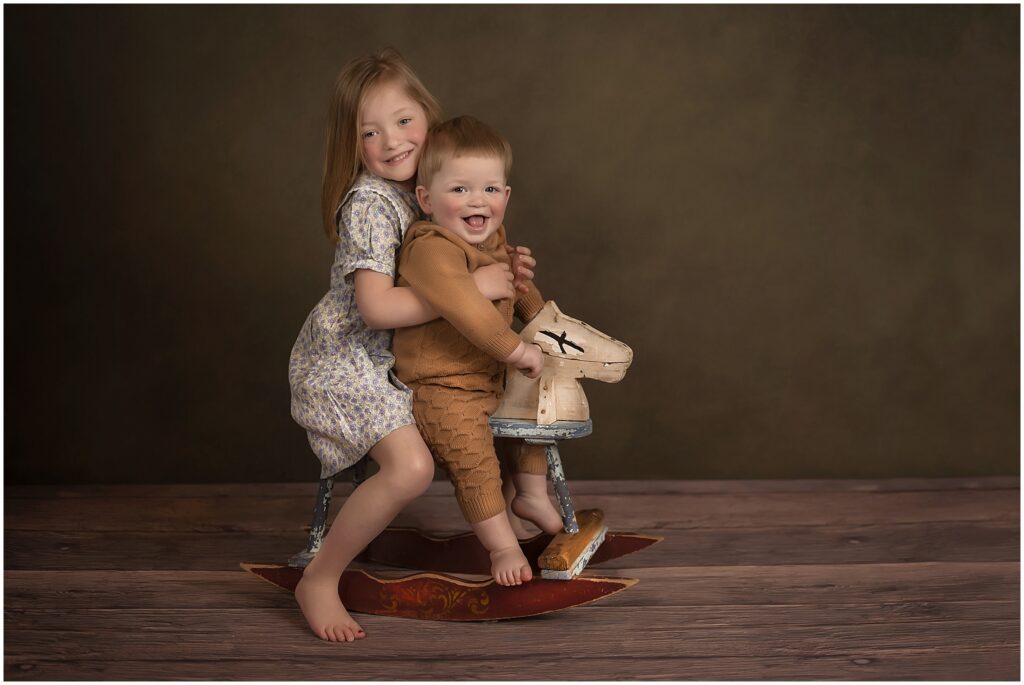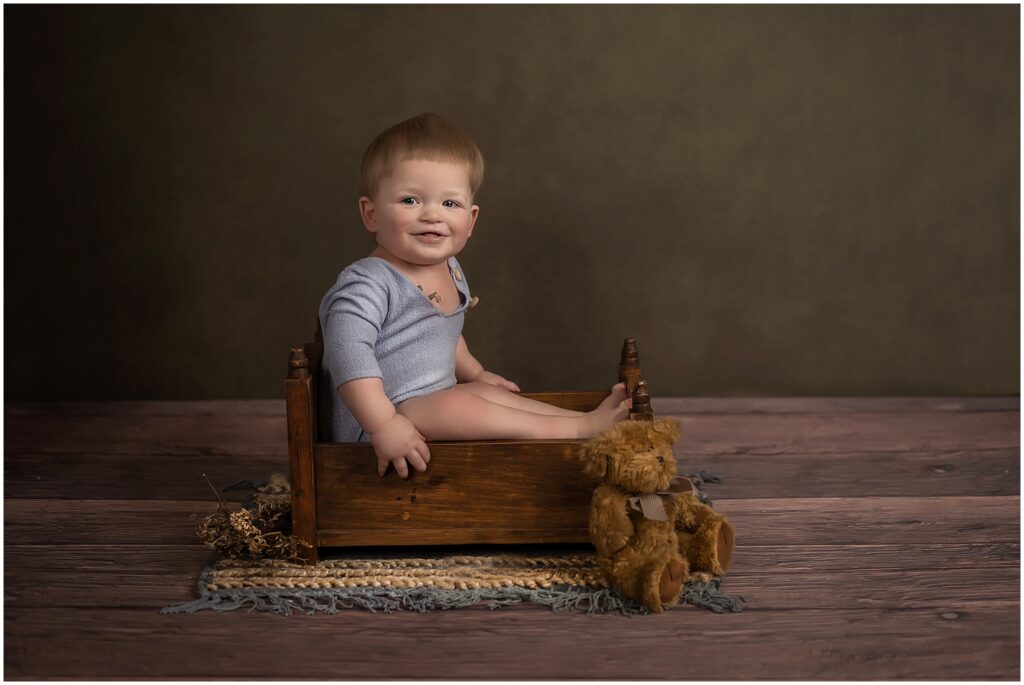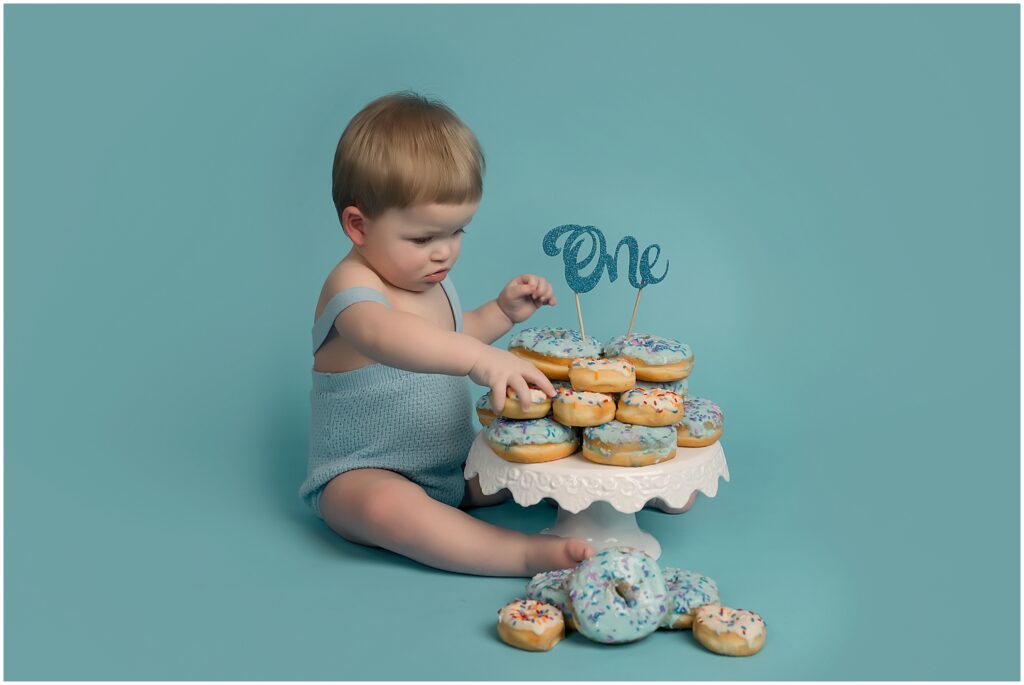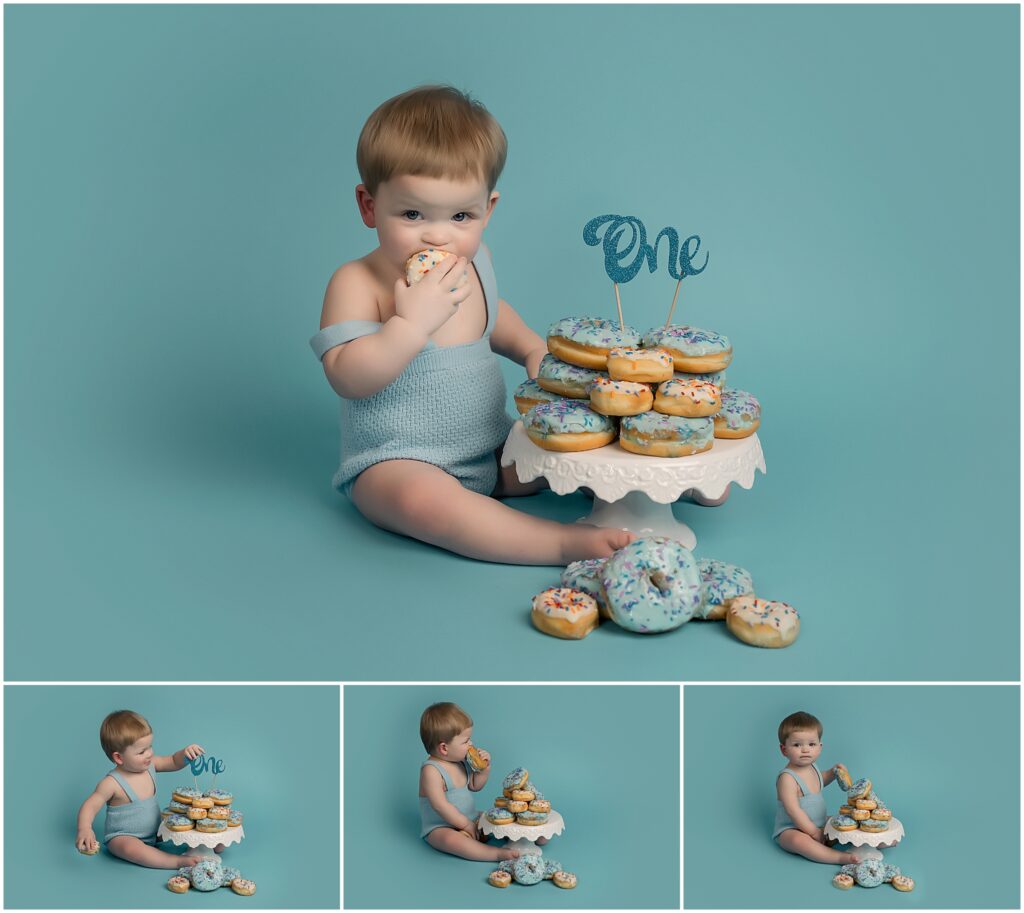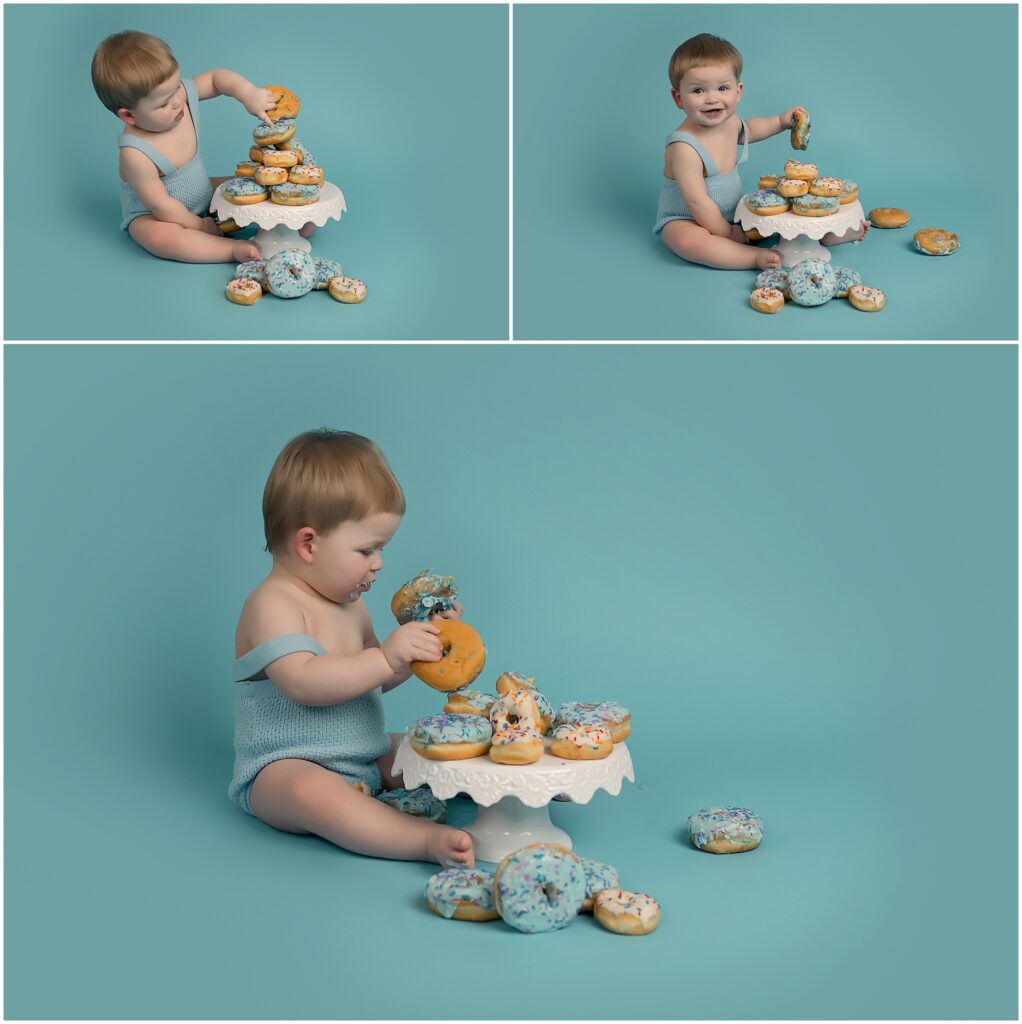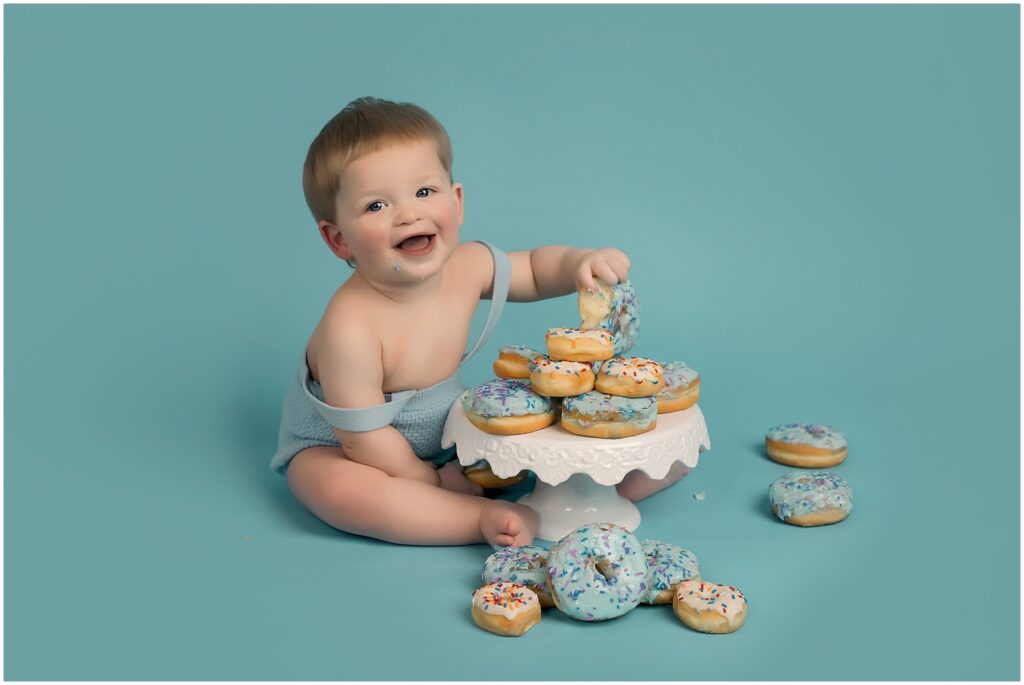 Want to see Sam's first birthday photos? Have a look here: Sam's 1st Birthday
Follow me on Facebook
Follow me on Instagram
Anita Windsor is safety certified and accredited through APNPI, and has won multiple international awards. She has been a newborn and child photographer since 2010.
First birthday photos in london ontario