Baby Maddison – The Newborn Session
Newborn Photographer in London Ontario
This sweet little girl came to my studio when she was 10 weeks old, and what a perfect little doll she is! Her beautiful filled out cheeks and her lashes for days…I love this gallery so much! Some people ask, "When is the "newborn" stage over?". I think that at 10 weeks, that's still pretty darn new. Maddison was still so easy to wrap, and still slept so peacefully, and she still fit into my little bed! Her awake images show off her gorgeous eyes…she is just so pretty! Getting out so many pretty things for her was so much fun.
Have you missed the "usual" timeline for newborn photos? It really isn't too late! I have done them up to three months, and they are always so sweet! I have outfits and props that will easily work with bigger babies. Sure, you may not get the tiny, curled up poses, but these are still beautiful images that are captured at such an important time! Don't be afraid to book a session!
Maddison is coming back to visit when she is able to sit on her own, and I just can't wait! I'm sure I'll pull out my little bed again, and we will see just how much she has grown! What a beautiful series that will make. And I will dig out all the pretties again…so much fun!
See you soon Maddison!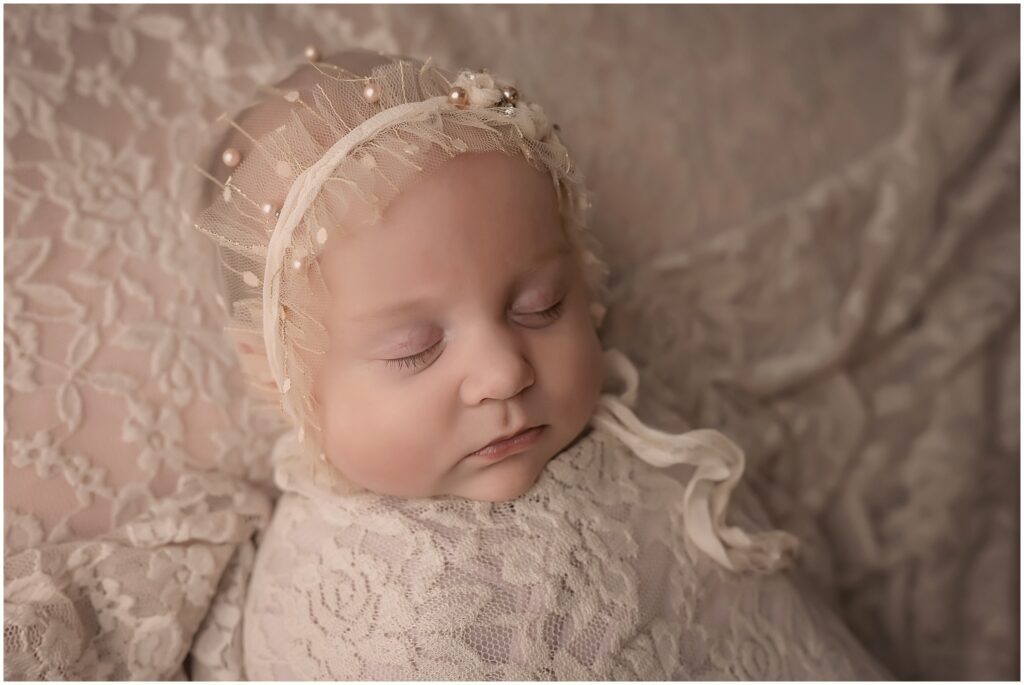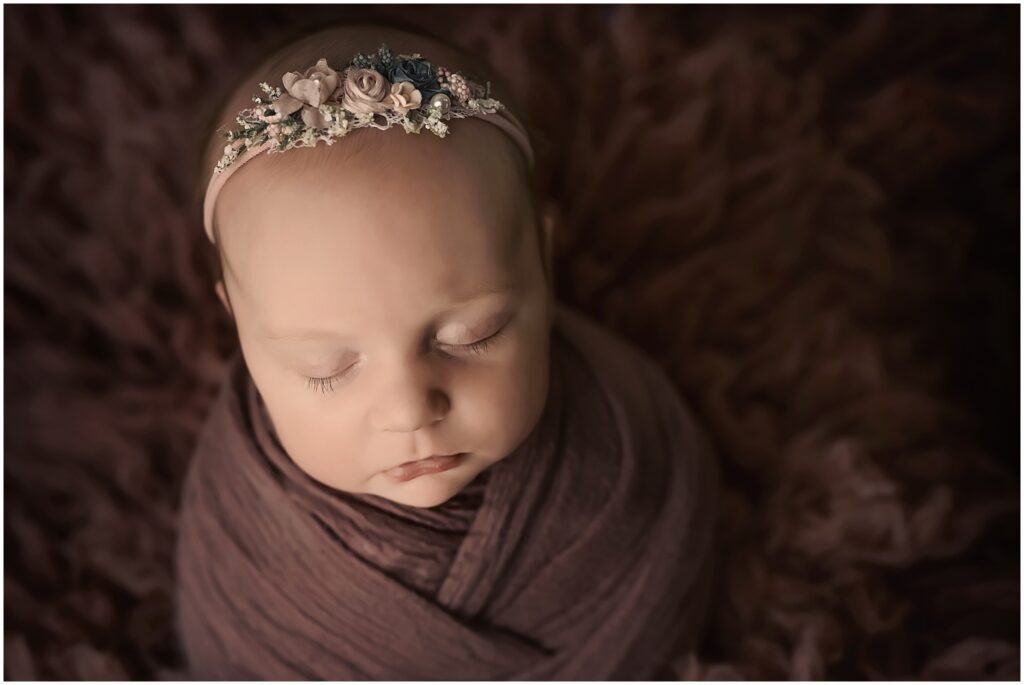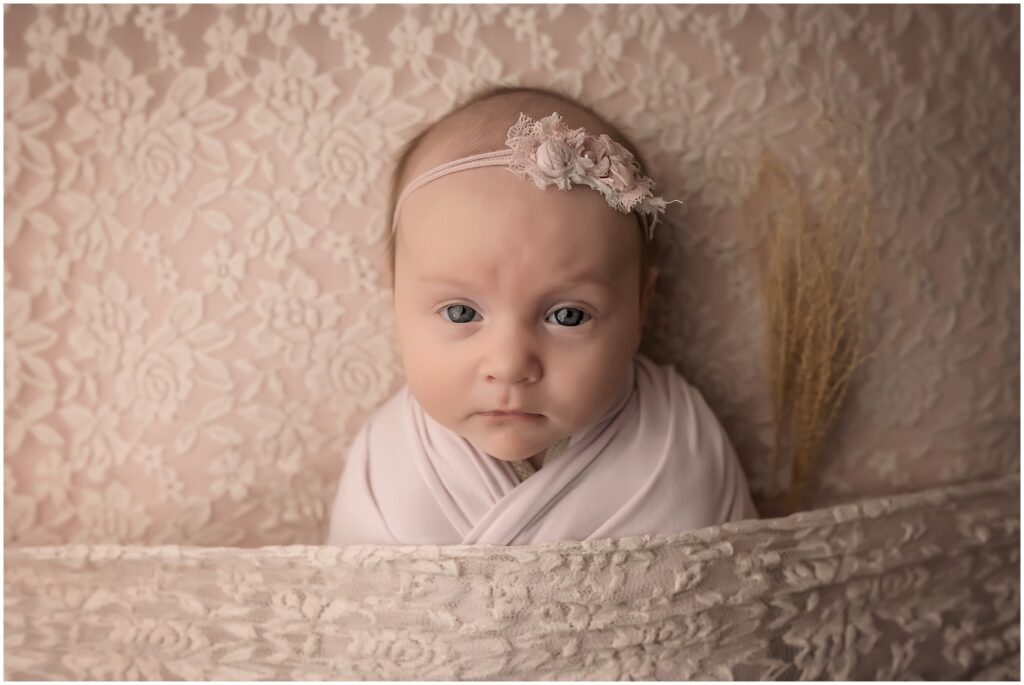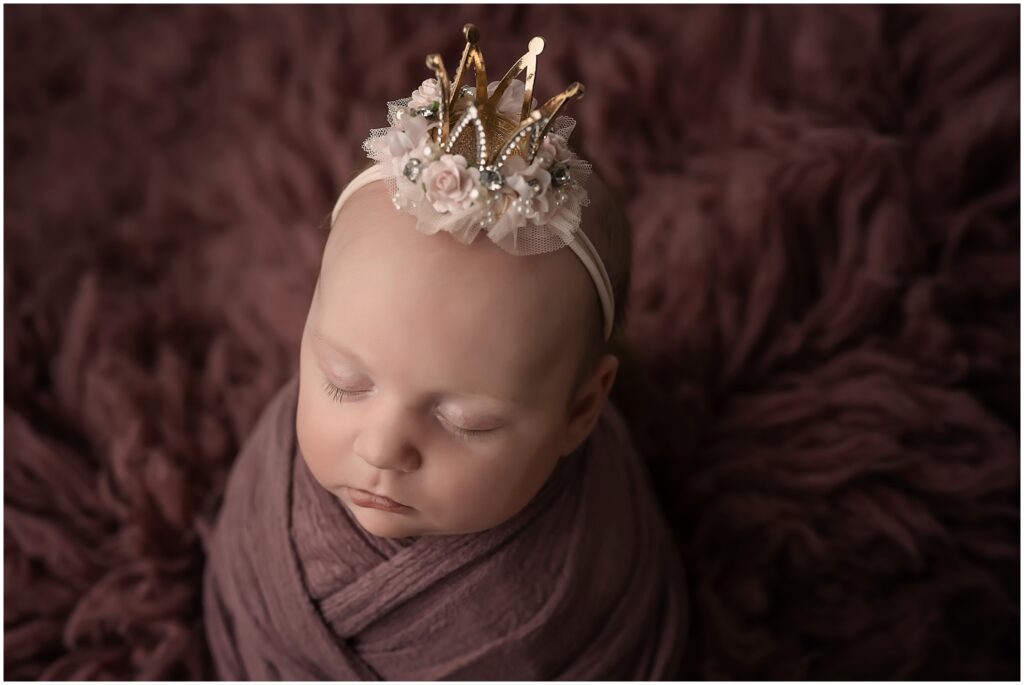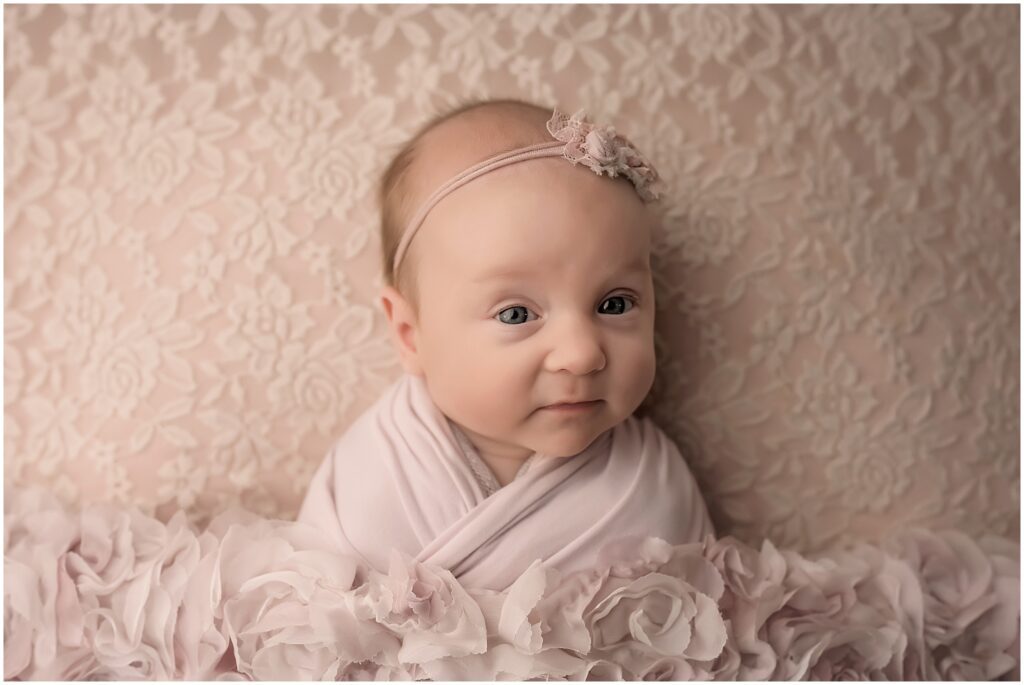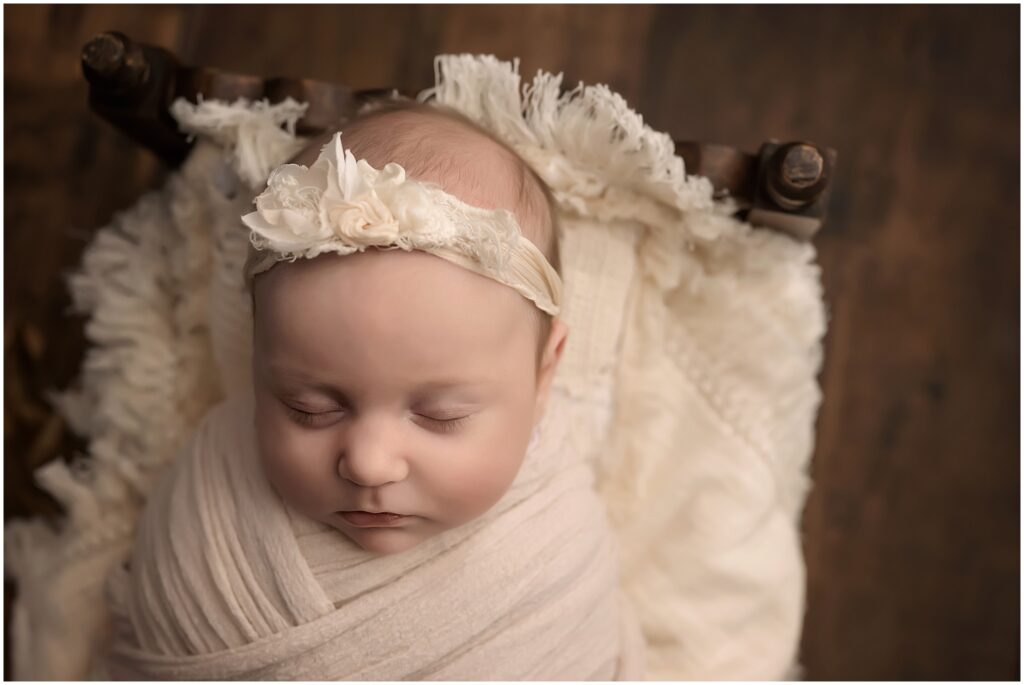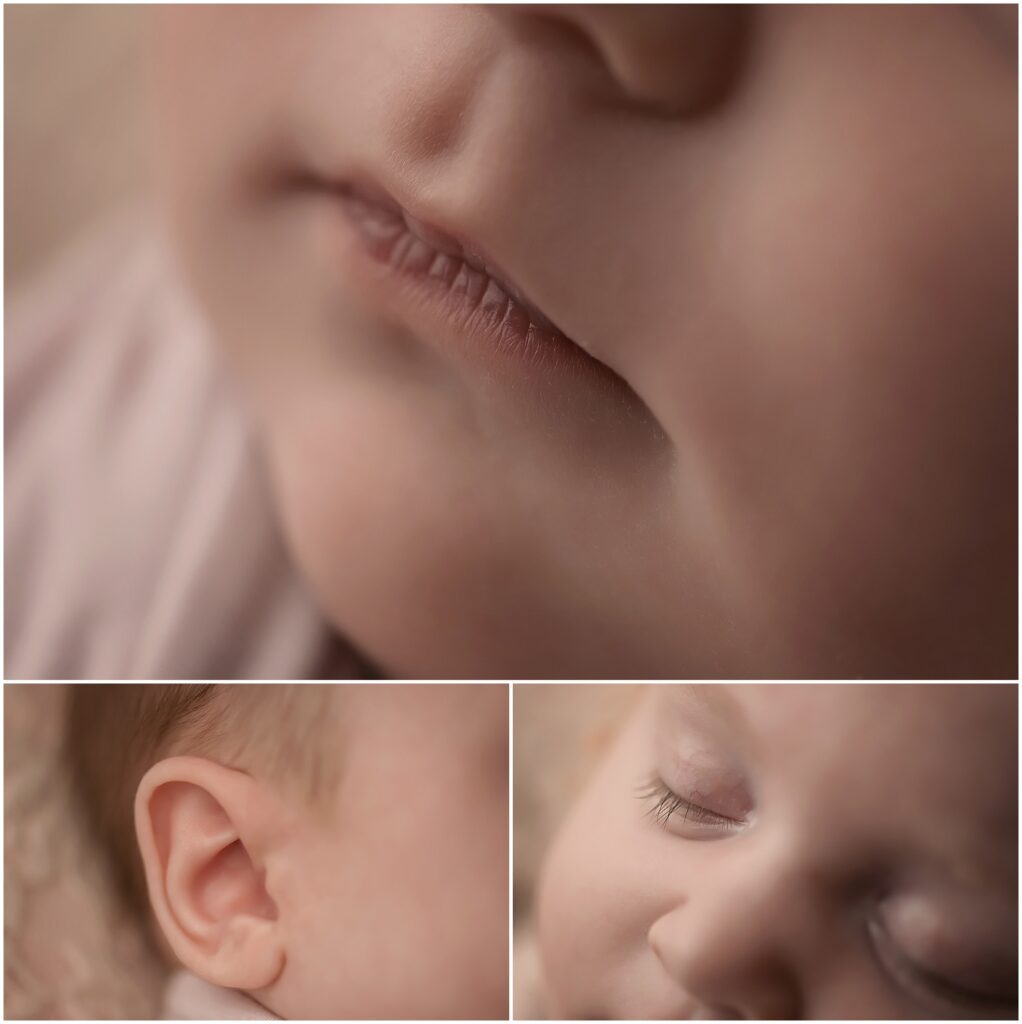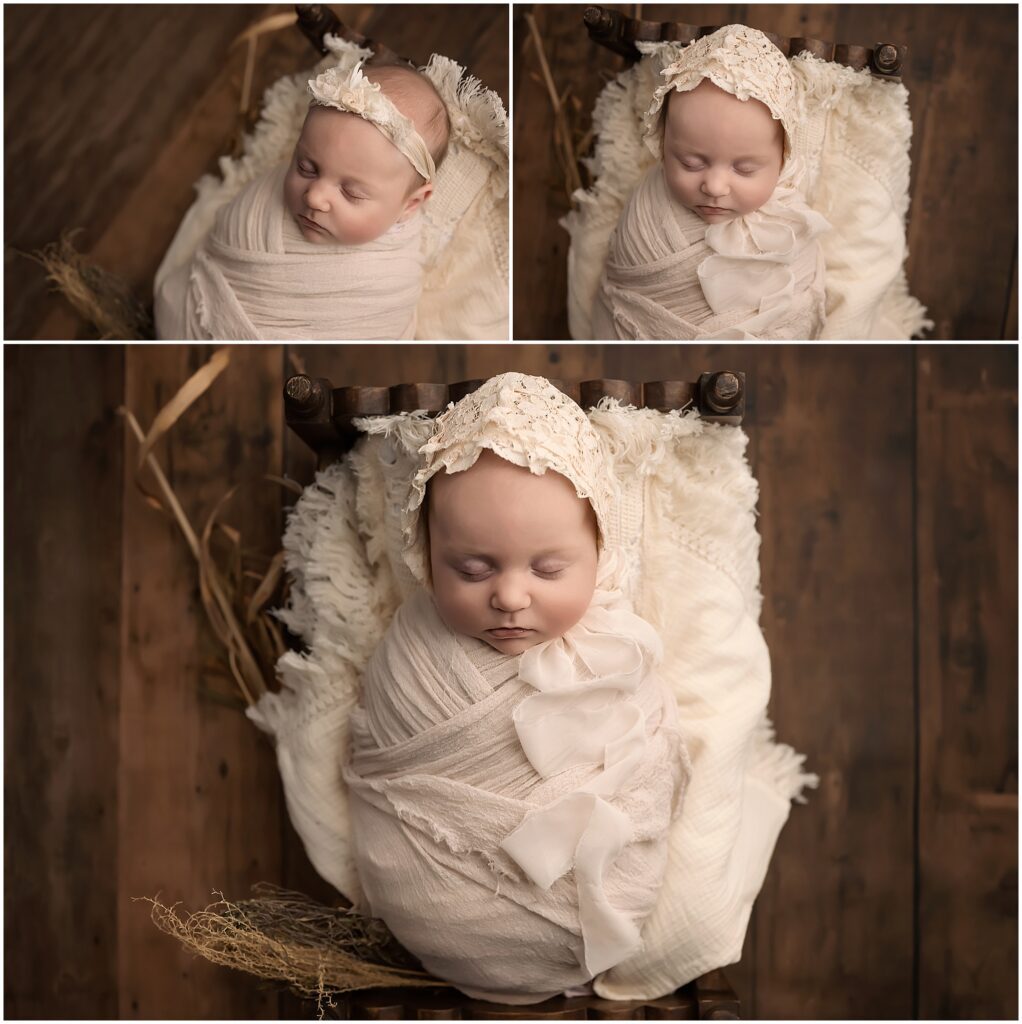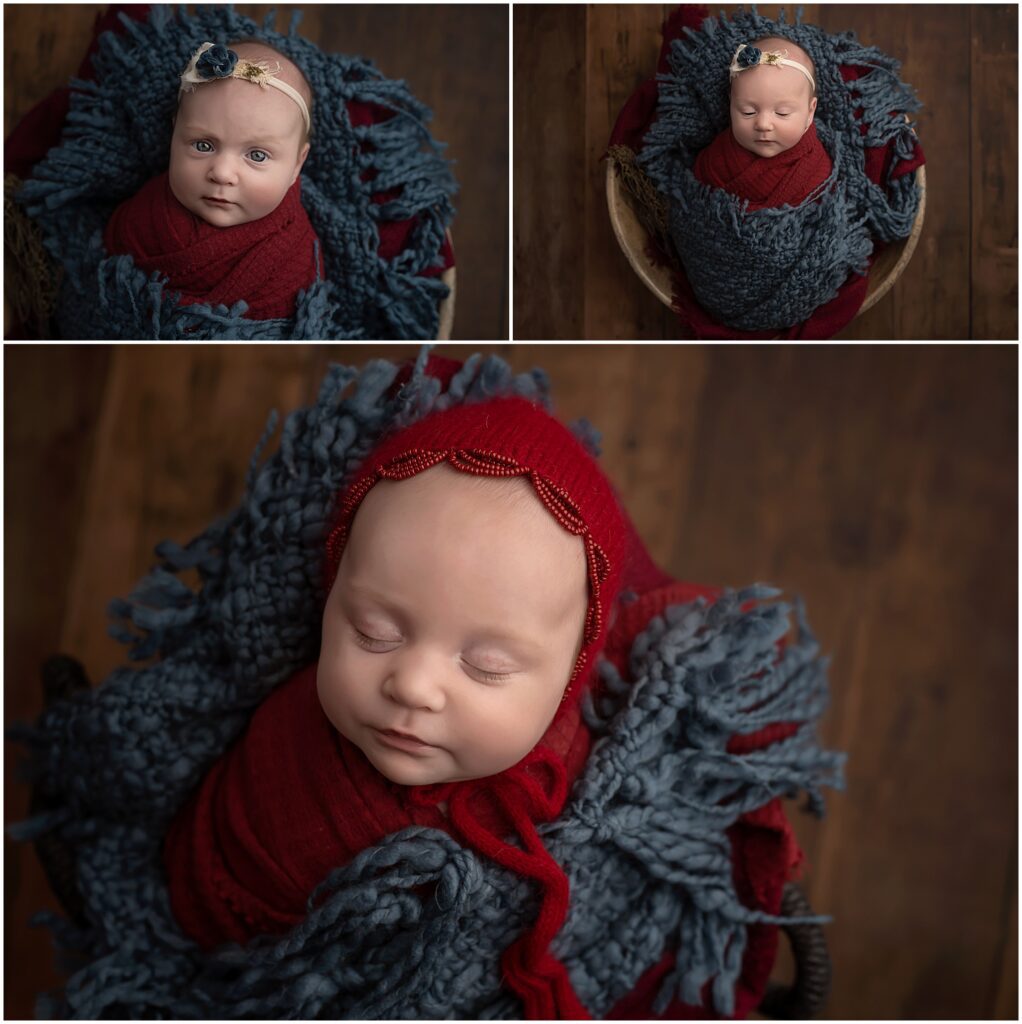 Follow me on Facebook
Follow me on Instagram
Newborn Photographer in London Ontario